'Brasilia Is Blood on a Tennis Court'
Julia Kristeva's 'Semiotic' and the Embodied Metaphors of Lispector
Abstract
In this article, I want to argue that literature can function as a supplementary form of knowledge in architecture criticism. The phenomenology of architecture often uses literature as an ideal instrument to gain knowledge about the built environment, revealing the subtleties of architectural memories, sensations and affects. However, Julia Kristeva's take on literature provides a more radical interpretation of the literary experience as a limit-experience. Kristeva's notion of the 'semiotic' allows for a use of literature that critically rethinks the phenomenological relation between the body and architectural structures. It also allows to explore other, more associative ways of writing about architecture. I will discuss Clarice Lispector's literary, experimental and embodied account of Brasilia as a possible inspiration for such an approach. I will focus on the metaphor as a way in which the semiotic can express itself in literary language, challenging fixed interpretations and connecting different fields of perception and affection.
References
Anthony Vidler, The Architectural Uncanny: Essays in the Modern Unhomely (Cambridge, MA: MIT Press, 1992), x.
Benjamin Moser, Why This World: A Biography of Clarice Lispector (Oxford: Oxford University Press, 2009), 28.
Clarice Lispector, Agua Viva (New York: New Directions, 2012), 76.
Clarice Lispector, Complete Stories (London: Penguin Books, 2015), 571-600.
Fernanda Negrete, 'Approaching Impersonal Life with Clarice Lispector', Humanities 7/55 (2018), 1-18: 5.
George Lakoff and Mark Johnson, Philosophy in the Flesh: The Embodied Mind and Its Challenge to Western Thought (New York: Basic Books, 1999).
Irving Goh, 'Writing, Touching, and Eating in Clarice Lispector: Água Viva and A Breath of Life' MLN 131 (2016), 1347-1369: 1351, n7.
James Holston, 'Alternative Modernities: Statecraft and Religious Imagination in the Valley of the Dawn', American Ethnologist 26/3 (2000), 605-631.
Jonas Staal, Nosso Lar/Brasilia: Spiritism – Modernism – Architecture (São Paulo/Rio de Janeiro: Capacete & Jap Sam Books, 2014), 57.
Juhani Pallasmaa, The Eyes of the Skin: Architecture and the Senses (Chicester: John Wiley & Sons, 1996), 17-19.
Julia Kristeva, Powers of Horror (New York: Columbia University Press, 1982).
Julia Kristeva, Tales of Love (New York: Columbia University Press, 1987).
Michael Marder, 'Existential Phenomenology According to Clarice Lispector', Philosophy and Literature 37/2 (2013), 374-388: 375.
Richard J. Williams, 'Brasilia after Brasilia', Progress in Planning 67 (2007), 301-366: 303.
Robert Hughes, quoted in: Paul James, Urban Sustainability in Theory and Practice: Circles of Sustainability (Oxon/New York: Routledge, 2015), 10.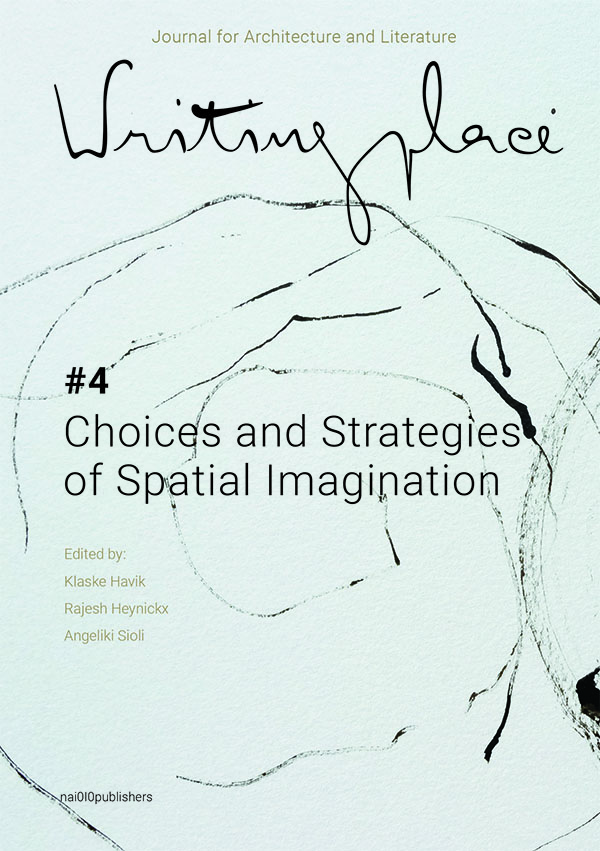 Downloads