Maximizing the Effect of Shared Top Management Team Experience on Team Performance
Keywords:
Team Dynamics, Top Management Teams, Group Tacit Knowledge, Collective Mind, Knowledge Ossification
Abstract
This paper examines the effects of shared top management team experience on team performance. Previous literature predicts that there could be positive or negative effects caused by team stability. For top management teams, a curvilinear relationship between shared team experience and performance is being proposed, resulting in a performance peak point. An empirical study of US-based top management teams confirmed both the positive effects and the diminishing returns, implying a maximum point after 10 years. As most firms apply changes to top management teams earlier, this study advocates practitioners to enhance team stability to exploit the team dynamic effects.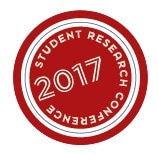 Additional Files
Section
Economics & Social Sciences
License
Permission to make digital or hard copies of all or part of this work for personal or classroom use is granted under the conditions of the Creative Commons Attribution-Share Alike (CC BY-SA) license and that copies bear this notice and the full citation on the first page.