Transitions towards car-free cities
Keywords:
Car-free cities, urban mobility, transitions.
Abstract
As various cities around the world are implementing car-free policy, the need to understand it from a dynamic point of view becomes more pronounced. This paper sheds more light on the reasons to go car-free as forces of change, while further analyzing the inhibitors and dynamics of transitions towards car-free cities. Reasons to drive can be conceptualized as intrinsic and extrinsic, each with its own relevance in the light of transitions. At the same time, the dynamic processes of enabling and implementation are conceptualized in order to move towards a more realistic view of the complexities of these transitions.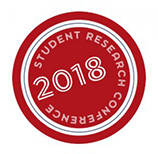 Additional Files
Section
Sustainability & Energy Transition
License
Permission to make digital or hard copies of all or part of this work for personal or classroom use is granted under the conditions of the Creative Commons Attribution-Share Alike (CC BY-SA) license and that copies bear this notice and the full citation on the first page.