Creative Media Advertising: Het begin van het einde van de groeiende plastic soep?
Keywords:
Creative media advertising, traditional media advertising, plastic soep, experiment, social marketing.
Abstract
De huidige studie onderzocht de effectiviteit van creative media advertising (CMA) in vergelijking met traditional media advertising (TMA) in sociale marketing rondom milieuproblemen door plasticgebruik. Met behulp van een online experiment (N = 107) is gekeken of CMA tot een  milieuvriendelijkere gedragsintentie leidt dan TMA en of deze relatie gemedieerd wordt door bewustzijn van het probleem. Er is een direct positief effect gevonden van CMA versus TMA op milieuvriendelijke gedragsintentie met betrekking tot eenmalig plasticgebruik bij consumenten. Echter bleek dat bewustzijn van het probleem dit effect niet medieert. In alle analyses werd gecontroleerd voor de covariaat milieu-zelfidentiteit, die significant samenhing
met zowel probleembewustzijn als gedragsintentie.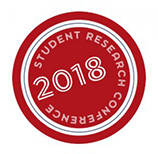 Additional Files
Section
Sustainability & Energy Transition
License
Permission to make digital or hard copies of all or part of this work for personal or classroom use is granted under the conditions of the Creative Commons Attribution-Share Alike (CC BY-SA) license and that copies bear this notice and the full citation on the first page.