Fipronil-crisis in the Netherlands: An analysis of the financial effects of the chosen approach (detoxicate or prematurely cull hens) by farmers during the fipronil-crisis in the Netherlands
Keywords:
Fipronil, Financial Impact, Detoxification, Prematurely culling.
Abstract
The fipronil-crisis that occurred in the Netherlands in 2017, had a big impact on the poultry sector. Farmers had to make the decision to either detoxicate (a diet which attempts to eliminate the fipronil which is stored in the fat) or prematurely cull their hens. This research compares detoxification and prematurely culling in a financial way, to provide an answer for the question: Which approach would have restrained, with hindsight, the financial impact for the famers the most? In order to do this a decision tree has been built and a sensitivity, break-even and risk analysis have been conducted.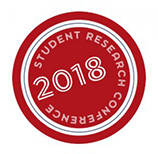 Additional Files
Section
Social Sciences & Economics
License
Permission to make digital or hard copies of all or part of this work for personal or classroom use is granted under the conditions of the Creative Commons Attribution-Share Alike (CC BY-SA) license and that copies bear this notice and the full citation on the first page.