Whistles as Loud as their Recipients? A Framework for Analyzing Complaint Recipients
Keywords:
Whistleblowing, complaint recipients, analytical framework, case study
Abstract
Tax avoidance, fraud, endangerment of public safety - whistleblowers are crucial for making organizational misconduct transparent. Unsurprisingly, whistleblowing is a commonly researched subject (e.g. Brown, 2008). Yet, only few studies systematically focus on the recipients of whistleblowers' reports. This lack of attention is striking in light of the decisive role which complaint recipients play in the whistleblowing process (e.g. Lewis, Brown, & Moberly, 2014; Read & Rama, 2003). Drawing on existing literature, this study develops and applies a comparative framework which allows for a comprehensive analysis of whistleblowing recipients. Findings confirm the framework's utility for answering questions concerning recipients' involvement and responses. Hence, this study paves the way for the application of a novel analytical focus within whistleblowing research1.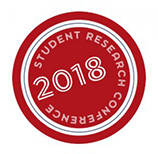 Additional Files
Section
Social Sciences & Economics
License
Permission to make digital or hard copies of all or part of this work for personal or classroom use is granted under the conditions of the Creative Commons Attribution-Share Alike (CC BY-SA) license and that copies bear this notice and the full citation on the first page.