When art makes one: Scripting narratives in the Museum of Islamic art in Cairo
Keywords:
Narratives, museum anthropology, artefact, nationalism, exhibition, DA, ANT, Egypt
Abstract
When art makes one by Luca Bruls unfolds an ethnographic case study on narratives exposing the role of nationalism in the exhibition of the Museum of Islamic Art in Cairo, Egypt. Fieldwork among museum staff documents the way  they make decisions regarding scenography and organize activities. The research lays bare the motivations of museum staff to use certain techniques and exhibit particular objects. The goal of the research is to find out about 'how' and 'what' narratives are constructed respectively indicated in the description and presentation of artefacts in the MIA.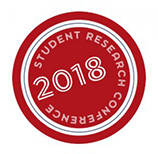 Additional Files
Section
Social Sciences & Economics
License
Permission to make digital or hard copies of all or part of this work for personal or classroom use is granted under the conditions of the Creative Commons Attribution-Share Alike (CC BY-SA) license and that copies bear this notice and the full citation on the first page.