Participatory Design of a Social Robot Toolkit for and with Adults with Autism
Keywords:
Participatory Design; Autism; Social Robots; Socially Assistive Robotics; Empowerment; Co-design.
Abstract
Autism impacts around 5 million people in the EU (Autism-Europe). Research has shown that social robots, due to their deterministic nature, simplified appearance and technological capabilities, can enable therapy or become assistive technology for empowering autistic individuals with household activities. Consequently, toolkits have emerged for prototyping social robots. Regarding such toolkits, there is a methodological, inclusion gap: there is no comprehensive co-design process to include cognitively disadvantaged users in decision-making regarding robots' fundamental design choices. To overcome this gap and empower autistic adults to truly design their own (non-preprogrammed) robots, this research explores a social robot toolkit's well-scaffolded participatory design.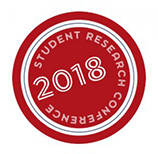 Additional Files
Section
Natural Sciences & Engineering
License
Permission to make digital or hard copies of all or part of this work for personal or classroom use is granted under the conditions of the Creative Commons Attribution-Share Alike (CC BY-SA) license and that copies bear this notice and the full citation on the first page.