Realization of an in-situ Fluorescence & Raman Spectroscopy Setup for studying Quantum Dot Films
Keywords:
Quantum Dots, Fluorescence Spectroscopy, Raman Spectroscopy, Electrochemistry, Charge Transfer
Abstract
A new experimental setup for studying charge transfer in Quantum Dot (QD) films has been designed, built and tested. The setup combines three spectroscopic methods; Raman, Fluorescence and Absorption Spectroscopy. First data on a Cadmium Selenide (CdSe) films reveals that radiative emission quenches while charging, attributed to Auger-decay. When fully discharged, the emission remains partly quenched, indicating that not all electrons are removed. Since charge transfer is a fundamental process in solar cells, the setup could be essential for designing and optimizing cost efficient future QD based solar cells.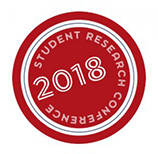 Additional Files
Section
Natural Sciences & Engineering
License
Permission to make digital or hard copies of all or part of this work for personal or classroom use is granted under the conditions of the Creative Commons Attribution-Share Alike (CC BY-SA) license and that copies bear this notice and the full citation on the first page.