Generation of αGFP-nanobodies suitable for super-resolution imaging of nuclear proteins
Keywords:
SMLM, dSTORM, nanobody, GFP, microscopy
Abstract
The emergence of single molecule localization microscopy (SMLM) techniques made the imaging of cells at resolutions far beyond the diffraction barrier possible. However, the usual approach of tagging a protein of interest (PoI) with a primary antibody, and tagging this one with a fluorophore-carrying secondary antibody, introduces a significant displacement of the signal from the PoI. Here, the generation and application of an αGFP-nanobody is described which, through its reduced size and direct fluorophore labeling, leads to a much higher co-localization of signal and PoI and qualifies for dSTORM imaging of nuclear proteins.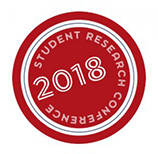 Additional Files
Section
Natural Sciences & Engineering
License
Permission to make digital or hard copies of all or part of this work for personal or classroom use is granted under the conditions of the Creative Commons Attribution-Share Alike (CC BY-SA) license and that copies bear this notice and the full citation on the first page.