Cyclisch leren en onderwijzen van woordenschat
Keywords:
Taalonderwijs, mvt, woordenschat, cyclisch leren, Spaans, vocabulaire, didactiek, spaced repetition.
Abstract
Het woordenschatonderwijs Spaans op het Revius Doorn bereikte niet het gewenste effect dat leerlingen het aangereikte vocabulaire op middellange termijn onthouden en kunnen activeren. Om dit probleem aan te pakken werd een woordenschatcompetitie ontwikkeld en getest, waarbij leerlingen 4 weken beloond werden om buiten de lessen cyclisch te herhalen. Uit de productevaluatie bleek dat leerlingen: i) extra gemotiveerd waren om eerder met leren te beginnen, ii) meer op de middellange termijn onthielden (p<.01, d=0.76) en iii) meer zelfvertrouwen hadden voor spreek- (p<0.01, d=2.11) en schrijfvaardigheid (p=.07, d=.87). Het onderzoek kon echter niet aantonen dat leerlingen de daadwerkelijk beter konden toepassen.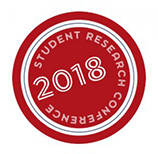 Additional Files
Section
Society & Culture Studies
License
Permission to make digital or hard copies of all or part of this work for personal or classroom use is granted under the conditions of the Creative Commons Attribution-Share Alike (CC BY-SA) license and that copies bear this notice and the full citation on the first page.