Language barriers in hotels How language proficiency influences perceived service quality
Keywords:
Language barriers, hotel industry, service quality.
Abstract
In the hotel industry, which is highly international and therefore prone to language barriers, the interaction between an employee and a guest is very important as companies try to make them loyal to their brand and reap the benefits of guest retention. In this research, an experiment has been conducted to test the relationship between language proficiency (LP) and perceived service quality (PSQ). In a nutshell, a B2 level (Common European Framework of Reference, Council of Europe, 2001) emerged as the minimum requirement to perform above average and statistical analysis revealed that different indicators of PSQ are affected differently by a lack of LP.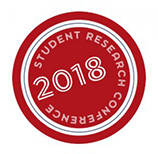 Additional Files
Section
Society & Culture Studies
License
Permission to make digital or hard copies of all or part of this work for personal or classroom use is granted under the conditions of the Creative Commons Attribution-Share Alike (CC BY-SA) license and that copies bear this notice and the full citation on the first page.