Performance Practice of Schubert's Last Piano Sonata
Abstract
Considered nowadays a milestone among some pianists' repertoire, Franz Schubert's Sonata in B flat Major is not only remarkably long and complex in structure, but also full of details that make this piece worthy of a deeper study. Nevertheless, the Sonata was only re-discovered by the Russian School of the 20th Century, establishing a very specific performance practice of it that was not concerned with historical approach. This paper aims to analyze different sources from Schubert's time, as well as contemporary articles about the subject, in order to get as close as possible to the original ideas of the composer.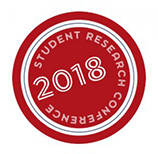 Additional Files
Section
Society & Culture Studies
License
Permission to make digital or hard copies of all or part of this work for personal or classroom use is granted under the conditions of the Creative Commons Attribution-Share Alike (CC BY-SA) license and that copies bear this notice and the full citation on the first page.