THE FRENCH MILITARY'S TRAGIC MISSION TO PROTECT MANKIND: HOW THE GUERRE RÉVOLUTIONNAIRE DOCTRINE FUELLED THE POLITICISATION OF FRENCH OFFICERS IN THE ALGERIAN WAR OF INDEPENDENCE
Keywords:
Algerian War of Independence (1954-1962), civil-military relations, military doctrines, total war, counterinsurgency, OAS, terrorism, Charles de Gaulle.
Abstract
Democratic governance rests on a precarious relationship between the civilian and military branches of government. This relationship is threatened whenever civil-military relations become polarised. This theme is explored through a case study of the French Army during the Algerian War, in which tensions with the de Gaulle government grew as the Army politicised. This culminated in an attempted coup d'état in 1961 and the rise of the terrorist OAS group. The thesis conducts its analysis through the prism of the guerre révolutionnaire doctrine, which it considers an essential, yet too often overlooked, catalysing factor in the Army's politicisation.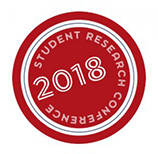 Additional Files
License
Permission to make digital or hard copies of all or part of this work for personal or classroom use is granted under the conditions of the Creative Commons Attribution-Share Alike (CC BY-SA) license and that copies bear this notice and the full citation on the first page.