Testing a sustainable source of Taxol for the treatment of RUNX cancers using Caenorhabditis elegans
Keywords:
C. elegans, RUNX, cancer, Taxol, fertility, Paclitaxel, Cephalomannine, 10-DAB
Abstract
RUNX proteins, master regulators of development, are frequently dysregulated in cancers, particularly leukaemia and breast cancer. A common drug for RUNX cancers, Paclitaxel, is derived from the bark of the Taxus plant. We tested compounds derived from leaves and needles of Taxus as a sustainable source of compounds to treat RUNX cancers. We accessed the effectiveness of Paclitaxel, Cephalomannine and 10-Deacetylbacatin III (10-DAB), in a Caenorhabditis elegans RUNX cancer model. Our results show Taxol derivatives have nuanced potency, affect development and fertility as well as reduce hyperproliferation. This research
paves the way for further C. elegans based research using Taxol compounds against RUNX.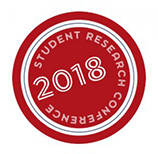 Additional Files
Section
Biomedical Sciences & Health
License
Permission to make digital or hard copies of all or part of this work for personal or classroom use is granted under the conditions of the Creative Commons Attribution-Share Alike (CC BY-SA) license and that copies bear this notice and the full citation on the first page.