Lack of FAS receptor expression in colorectal cancer patients correlates with high TNM staging
Abstract
Cancer cells often inhibit the expression of FAS to evade T-cell mediated apoptosis upon HLA-mediated recognition. In this study, we aim to find the prognostic value of FAS expression, next to HLA expression, in colorectal cancer (CRC) patients. Colorectal tissue was immunohistochemically stained for the FAS and HLA receptors. Results show that there are significantly more patients with no FAS and HLA expressions in higher stages corresponding with tumor node metastasis (TNM) than in lower stages. Next to TNM stage, the loss of expression of FAS or of both FAS and HLA turns out to have no additional prognostic value.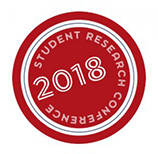 Additional Files
Section
Biomedical Sciences & Health
License
Permission to make digital or hard copies of all or part of this work for personal or classroom use is granted under the conditions of the Creative Commons Attribution-Share Alike (CC BY-SA) license and that copies bear this notice and the full citation on the first page.