Investigating The Modality Dependent and Independent Representations of Letters and Numbers
Keywords:
letters, numbers, neural representations, functional MRI.
Abstract
Multimodal neural representations require a system in which both different aspects of the physical stimuli are represented, and also a multimodal abstraction is. In this study, we compared the representational systems of numbers and letters by using an fMRI experiment. Our findings can be summarized in two points: (1) The left intraparietal sulcus is involved in representing multimodal numbers and letters. (2) There are shared visual and auditory areas in the representations of numbers and letters. The similarities in these systems might help explain the comorbidity between dyslexia and dyscalculia.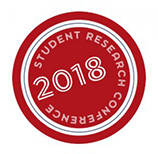 Additional Files
Section
Biomedical Sciences & Health
License
Permission to make digital or hard copies of all or part of this work for personal or classroom use is granted under the conditions of the Creative Commons Attribution-Share Alike (CC BY-SA) license and that copies bear this notice and the full citation on the first page.