Insulin sensitivity and fat mass in young male sedentary adults
Keywords:
Obesogenic environment, insulin sensitivity, sedentary, athletes, body fat mass.
Abstract
We live in an obesogenic environment, spending a lot of time sitting neglecting physical activity. This study aims to determine the impact of a sedentary lifestyle on insulin sensitivity by comparing insulin sensitivity of healthy athletes and sedentary subjects. Twelve athletes and 12 sedentary subjects underwent a two-step hyperinsulinemic euglycemic clamp test to assess insulin sensitivity and a DEXA scan to assess body fat mass. Insulin sensitivity was significantly lower in sedentary subjects (p=0.009) and fat mass negatively correlated with insulin sensitivity (r=-0.57, p=0.005). This study shows that healthy sedentary subjects have an impaired insulin metabolism compared to trained athletes.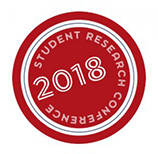 Additional Files
Section
Biomedical Sciences & Health
License
Permission to make digital or hard copies of all or part of this work for personal or classroom use is granted under the conditions of the Creative Commons Attribution-Share Alike (CC BY-SA) license and that copies bear this notice and the full citation on the first page.