The Influence of Sleep Quality on Student Burnout
Keywords:
Students, burnout, sleep, depression, stress.
Abstract
To prevent a further increase in the high prevalence of student burnout, this longitudinal study investigated the influence of sleep quality on burnout. The impact of engaging in university on the development of burnout was assessed in first-year psychology students (N=75) by measuring symptoms before and after their first study period. The hypothesis that a poor sleep quality is associated with higher emotional exhaustion and cynicism and lower professional efficacy was confirmed. Although the change in burnout over time was not predicted by sleep quality, the exposure to academic stressors lead to the development of emotional exhaustion in students.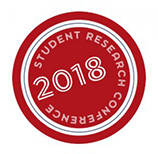 Additional Files
Section
Biomedical Sciences & Health
License
Permission to make digital or hard copies of all or part of this work for personal or classroom use is granted under the conditions of the Creative Commons Attribution-Share Alike (CC BY-SA) license and that copies bear this notice and the full citation on the first page.