Het Buddy-project voor eetstoornispatiënten: een exploratief kwalitatief onderzoek naar de inzet van herstelde ervaringsdeskundigen als Buddy
Keywords:
Eetstoornis; eetstoornispatiënten; ervaringsdeskundigen; koppeling; ondersteuning; Buddy-project
Abstract
Het Buddy-project is een initiatief om eetstoornis- patiënten te ondersteunen, waarbij de patiënt één op één wordt gekoppeld aan een herstelde ervaringsdeskundige. In dit onderzoek is middels interviews, vragenlijsten en een focusgroep het perspectief van ervaringsdeskundigen en eetstoornispatiënten ten aanzien van het Buddy-project in kaart gebracht. Uit dit onderzoek blijkt dat patiënten een Buddy zien als een begripvolle, gelijkwaardige en laagdrempelige gesprekspartner, die zou kunnen ondersteunen bij het oefenen van lastige situaties, zoals samen eten, koken of boodschappen doen. Ervaringsdeskundigen zien het Buddy-project als een waardevolle aanvulling op de al bestaande zorg binnen de zorgketen eetstoornissen, maar benadrukken ook het belang van goede ondersteuning voor de Buddy's zelf.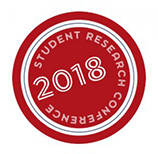 Additional Files
Section
Biomedical Sciences & Health
License
Permission to make digital or hard copies of all or part of this work for personal or classroom use is granted under the conditions of the Creative Commons Attribution-Share Alike (CC BY-SA) license and that copies bear this notice and the full citation on the first page.