Advancing Transnational Corporations' Overseas Environmental Accountability
The Impact of Mandatory Non-Financial Reporting on Foreign Direct Liability Claims before European National Courts
Keywords:
Environmental harm, foreign direct liability, non-financial reporting, duty of care, parent company, directive 2014/95/EU
Abstract
This paper addresses the extraterritorial dimension of transnational corporations, focusing on the corporate
accountability-deficit that characterizes the current International legal framework. The analysis looks at parent
companies' civil liability for environmental harm caused abroad. By introducing a selected number of foreign direct liability cases brought before European national courts, the paper investigates whether the binding environmental and human rights reporting obligations contained in Directive 2014/95/EU contribute to the determination of a parent company's duty of care towards its overseas subsidiaries, and consequently establish their potential liability.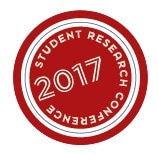 Additional Files
License
Permission to make digital or hard copies of all or part of this work for personal or classroom use is granted under the conditions of the Creative Commons Attribution-Share Alike (CC BY-SA) license and that copies bear this notice and the full citation on the first page.