Budget Advocacy for Child Rights in the Philippines
How Civil Society Can Increase Public Spending for Child Rights
Keywords:
Budget Advocacy, Child rights, Policy Advocacy, General Comment 19, UNCRC, Public Investments for Children, Human Rights
Abstract
Policy advocates for child rights work around the world on their mission to realize child rights for all children. In recent times, policy advocates have realized that important policies are often inadequately funded. Policy advocacy must be complimented with budget advocacy which targets the national budget. Budget advocacy is complex and has, therefore, not been widely adopted by advocates. This is an impactful problem. This thesis discusses state of the art budget advocacy literature and outlines the approaches used by experienced budget advocates. It provides key knowledge which allows the Child Rights Coalition Asia to draft concrete budget advocacy plans.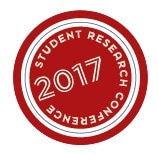 Additional Files
License
Permission to make digital or hard copies of all or part of this work for personal or classroom use is granted under the conditions of the Creative Commons Attribution-Share Alike (CC BY-SA) license and that copies bear this notice and the full citation on the first page.