Een Alarmerend Probleem
het reduceren van valse aritmie alarmen op de Spoedeisende Hulp door het combineren van het elektrocardiogram met het fotoplethysmogram
Keywords:
Valse alarmen, fotoplethysmogram, elektrocardiogram, Spoedeisende Hulp, aritmieën
Abstract
Het aantal valse alarmen op de Spoedeisende Hulp is een groot probleem. Door de overvloed aan valse alarmen reageren zorgverleners minder adequaat op ware alarmen, wat de patiëntveiligheid in gevaar brengt. Het doel van deze studie is het ontwikkelen van een methode om het aantal valse alarmen op de Spoedeisende Hulp te reduceren. Hiervoor is een algoritme ontwikkeld waarin aritmiedetectie in het elektrocardiogram wordt gecontroleerd met signaaleigenschappen van het fotoplethysmogram. Dit algoritme leidt tot verhoogde specificiteit voor diverse aritmieën en heeft potentie om het aantal valse alarmen te reduceren. Door deze reductie zullen zorgverleners minder worden belast met onnodige alarmen.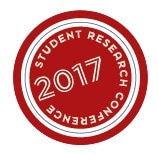 Additional Files
License
Permission to make digital or hard copies of all or part of this work for personal or classroom use is granted under the conditions of the Creative Commons Attribution-Share Alike (CC BY-SA) license and that copies bear this notice and the full citation on the first page.