Effects of differential hillslope-scale water retention characteristics on rainfall-runoff response at the Landscape Evolution Observatory
Keywords:
Rainfall-runoff response, landscape evolution, soil water retention, soil characteristics, hydrological 3D modeling, Biosphere2
Abstract
To be able to collect the reliable data necessary for understanding and modeling various Earth system processes in real catchments, controlled experiments are being conducted at the Landscape Evolution Observatory (LEO) within Biosphere2, The University of Arizona. Rainfall experiments have revealed differences in hydrological response between two landscapes within LEO, despite the landscapes' identical design and equipment. In an attempt to discover where the observed differences stem from, we use a full 3D hydrological model (CATchment HYdrology, CATHY) to show the effect of soil water retention on the rainfall-runoff response of these two hillslopes.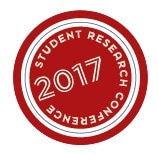 Additional Files
License
Permission to make digital or hard copies of all or part of this work for personal or classroom use is granted under the conditions of the Creative Commons Attribution-Share Alike (CC BY-SA) license and that copies bear this notice and the full citation on the first page.