ID.alistic: identificatie met een touch voor de patiënt
Keywords:
Vingerafdruk, patiëntidentificatie, patiëntverwisseling
Abstract
ID.alistic is een conceptuele patiëntidentificatie methode (middels een vingerafdrukscanner), ter vervanging van het polsbandjessysteem van het Albert Schweitzer ziekenhuis (ASz) dialysecentrum. Dit onderzoek bepaalt
de implementeerbaarheid van ID.alistic binnen het dialysecentrum door behoefteanalyse, risicoanalyse en
het testen van een prototype. Dialysepatiënten en -verpleegkundigen zien ID.alistic graag geïmplementeerd. ID.alistic draagt grotere risico's met zich mee dan het polsbandje, alhoewel deze risico's vermijdbaar zijn. Uit de test bleek dat een optische vingerafdrukscanner niet geschikt was, omdat de vingerafdrukken van patiënten van onvoldoende kwaliteit waren. De oorzaak is vooralsnog onbekend. ID.alistic is niet implementeerbaar. Verder onderzoek moet uitwijzen of ultrasone vingerafdrukscanners of andere biometrische modaliteiten uitkomst bieden.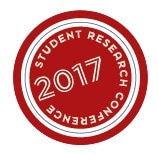 Additional Files
License
Permission to make digital or hard copies of all or part of this work for personal or classroom use is granted under the conditions of the Creative Commons Attribution-Share Alike (CC BY-SA) license and that copies bear this notice and the full citation on the first page.