Optimizing the core business processes of financial asset management companies using blockchain technology
Keywords:
Blockchain, distributed ledger technology, financial sset management, blockchain platforms
Abstract
The aim of this paper is to look at how blockchain technology can be used for the core business processes of an asset management company and what the best tools are to set up a blockchain. This study followed a qualitative and quantitive case study research methodology at a small to mediumsized asset management company. This paper argued that Corda was the best blockchain platform because of scalability, auditing for regulators and offering a specific consensus between firms. However, it was evident that blockchain platforms are still in constant development, thus it is important to use the framework provided in this study to evaluate blockchain platforms in a changing industry.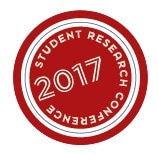 Additional Files
License
Permission to make digital or hard copies of all or part of this work for personal or classroom use is granted under the conditions of the Creative Commons Attribution-Share Alike (CC BY-SA) license and that copies bear this notice and the full citation on the first page.