Het aanleren van ergonomisch handelen is geen gespreid bedje
Keywords:
Ergonomie, ASE-model, vakdidactiek, GZW,
Abstract
Het merendeel van de tweedejaars Helpende studenten (n=6) van de pilotopleiding Dienstverlening ROC de
Leijgraaf, handelt niet ergonomisch bij de vaardigheid 'bed opmaken met zorgvrager erin'. Uit verkennend
onderzoek blijkt onder andere dat er in lichte mate sprake is van kennistekort, maar ook dat ergonomie niet
expliciet getoetst wordt. Uit interviews met studenten werd duidelijk dat zij behoefte hebben aan meer uitleg,
directe feedback en een duidelijk voorbeeld. Als verbeteracties zijn hiervoor een lessenreeks en
videomateriaal ingezet. Conclusie: Een theorieles en videomateriaal, in combinatie met een actieve werkvorm met spelelement is nodig om de studenten het ergonomisch handelen aan te leren.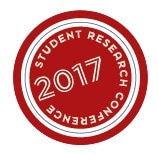 Additional Files
License
Permission to make digital or hard copies of all or part of this work for personal or classroom use is granted under the conditions of the Creative Commons Attribution-Share Alike (CC BY-SA) license and that copies bear this notice and the full citation on the first page.