Beta and theta oscillatory dynamics in response to social evaluative feedback processing
Keywords:
Beta power, EEG, rejection sensitivity, social
Abstract
Electrocortical activity to processing social evaluative feedback differed in individuals with distinct profiles in rejection sensitive personality constructs. 65 undergraduate females participated in the Social Judgment Paradigm in which they predicted if peers liked or disliked them. With EEG, beta (13-30 Hz) and theta (4-8 Hz) power was examined, which are related to anticipation of and sensitivity to social feedback, respectively. We
detected an anxious and a non-anxious group. Beta power increased in anticipation of social feedback.
Theta power was highest for unexpected rejection. Beta activity reflects anticipation of rejection,
whereas theta power is a neural signature of unexpected rejection.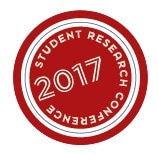 Additional Files
Section
Natural and Biomedical Sciences
License
Permission to make digital or hard copies of all or part of this work for personal or classroom use is granted under the conditions of the Creative Commons Attribution-Share Alike (CC BY-SA) license and that copies bear this notice and the full citation on the first page.