Impact modifiers als high-tech toepassing van RAFT polymerisatie
van experiment tot modelgebaseerd ontwerp
Abstract
Schokweerstand is één van de belangrijkste eigenschappen van een kunststof voor succesvol gebruik in allerlei toepassingen. Om de schokweerstand te boosten, kan een impact modifier (zie Figuur 1) in de vorm van core-shell nanodeeltjes toegevoegd worden aan kunststoffen. De productie van deze core-shell nanodeeltjes is echter niet vanzelfsprekend en vergt het gebruik van een gecontroleerde polymerisatietechniek, namelijk reversibele additie-fragmentatie ketentransfer (RAFT) polymerisatie, in emulsie. Als RAFT-specifiek reagens worden xanthaten aangewend. Ondanks een verminderde controle over de ketengroei, hebben xanthaten als specifiek voordeel dat ze oppervlakteactief zijn en daarom kunnen gebruikt worden voor de productie van core-shell nanodeeltjes.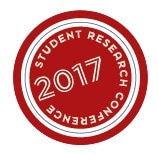 Additional Files
Section
Natural and Biomedical Sciences
License
Permission to make digital or hard copies of all or part of this work for personal or classroom use is granted under the conditions of the Creative Commons Attribution-Share Alike (CC BY-SA) license and that copies bear this notice and the full citation on the first page.