The seven-factor hybrid model of PTSD and its relation to MDD and GAD
Keywords:
Posttraumatic stress disorder, seven-factor model, hybrid model, dsm-5 model, major depressive disorder, generalized anxiety disorder
Abstract
The relation between posttraumatic stress disorder (PTSD), major depressive disorder (MDD), and generalized anxiety disorder (GAD) has been extensively examined. However, few studies have examined this relation in the context of the seven-factor hybrid model of PTSD. We examined whether specific factors of the hybrid model relate to affective depression, somatic depression, and GAD in a nonclinical student sample. Results show that the hybrid model was superior to the DSM-5 model. Also, affective depression related mostly to two PTSD factors: negative affect and anhedonia. There were no reliable finding concerning somatic depression and GAD in relation to PTSD.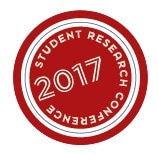 Section
Natural and Biomedical Sciences
License
Permission to make digital or hard copies of all or part of this work for personal or classroom use is granted under the conditions of the Creative Commons Attribution-Share Alike (CC BY-SA) license and that copies bear this notice and the full citation on the first page.