On the role of a permeable groyne in beach morphodynamics during sea-breeze events in Yucatàn, Mexico
Keywords:
Permeable groyne, longshore sediment transport, erosion, Yucatàn, human intervention, sea-breeze events
Abstract
The north coast of the Yucatàn peninsula in Mexico is vulnerable to strong sea breezes, which in turn causes high waves, driving high rates of erosion due to littoral transport. To find a solution for erosion problems caused by currently applied measurements, a permeable groyne was introduced, tested and monitored during a 24h experiment. Concluded was that the permeable groyne has the potential to reduce downdrift erosion problems due to its permeability. However, long term effects could not be properly assessed and requires a follow-up study.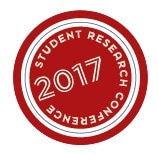 Additional Files
Section
Natural and Biomedical Sciences
License
Permission to make digital or hard copies of all or part of this work for personal or classroom use is granted under the conditions of the Creative Commons Attribution-Share Alike (CC BY-SA) license and that copies bear this notice and the full citation on the first page.