Green cosmetics via bio-oil
Keywords:
Oil deodorizer distillate, supercritical, esterification,
Abstract
The refining of crude vegetable oil results in an unused sidestream, the oil deodorizer distillate (ODD). This
distillate contains valuable 'minors', like squalene, tocopherols and sterols, which have applications in the
cosmetic, pharmaceutical and nutrition industry. Therefore, their successful separation from this sidestream increases the viability of a refinery. The separation is achieved by supercritical esterification and supercritical CO2 extraction. The objective of this study is to simulate the process with Aspen® and model the kinetics with AVS®. Different ODD are investigated with HT soybean giving the highest yield. Additionally, an economic analysis is performed to estimate the process profitability.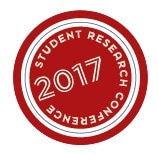 Additional Files
Section
Natural and Biomedical Sciences
License
Permission to make digital or hard copies of all or part of this work for personal or classroom use is granted under the conditions of the Creative Commons Attribution-Share Alike (CC BY-SA) license and that copies bear this notice and the full citation on the first page.