Feasibility study of nano plating for the visualisation of hydrogen in steels
Keywords:
Hydrogen embrittlement, steel, visualisation, nano plating
Abstract
Visualisation of hydrogen in metals is a very challenging topic as microscopic techniques are not yet able to visualise hydrogen atoms accurately. Several micrometre sized techniques were already developed to visualise hydrogen in a qualitative way and link it to the metal's microstructure. However, many disadvantages still limit these techniques. Two innovative approaches have been evaluated in the present work. Both are based on the nano plating principle where a redox reaction occurs between metal ions in an electrolyte and hydrogen atoms in the metal. Adapted silver nano plating appears to be a very promising technique while gold nano plating suffers from kinetic issues which remain to be dealt with.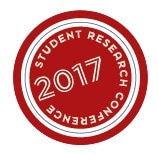 Additional Files
Section
Natural and Biomedical Sciences
License
Permission to make digital or hard copies of all or part of this work for personal or classroom use is granted under the conditions of the Creative Commons Attribution-Share Alike (CC BY-SA) license and that copies bear this notice and the full citation on the first page.