Optimalisatie van een kraakbeen- en botkleuring in de zebravislarve
Keywords:
Zebravis, Danio rerio, botkleuring, kraakbeenkleuring, alizarine rood, alciaan blauw, teratogeniciteit
Abstract
Zebravisembryo's worden door verschillende farmaceutische bedrijven gebruikt als een alternatief model om teratogene stoffen te detecteren. In vergelijking met dierproeven in zoogdieren komen echter nog steeds vals-negatieve resultaten voor, waardoor teratogene stoffen gemist worden tijdens de geneesmiddelenontwikkeling. In het zebravismodel worden nog geen skeletale eindpunten bekeken in tegenstelling tot studies in zoogdieren. Het doel van deze studie was om een dubbelkleuring op punt te stellen waarbij kraakbeen en bot in zebravislarven kan worden geëvalueerd. Uit deze experimenten bleek dat het mogelijk was om verschillende skeletstructuren aan te kleuren met een zuurvrije kleuringmethode.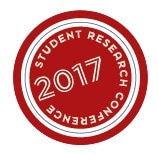 Additional Files
Section
Natural and Biomedical Sciences
License
Permission to make digital or hard copies of all or part of this work for personal or classroom use is granted under the conditions of the Creative Commons Attribution-Share Alike (CC BY-SA) license and that copies bear this notice and the full citation on the first page.