Tangoing with Sexuality
Stylistic Analysis of the Development of a Lesbian Identity Using Conversation Analysis and Politeness Theory
Keywords:
Politeness theory, conversation analysis, multimodal
Abstract
This paper aims to explore character development in the BBC-series Last Tango in Halifax through a ultimodal
analysis using conversation analysis and politeness theory. It analyses the expression of homosexuality by one of its characters, and how language reflects the growth in character and confidence. Both the content (written) and manner of speech (spoken) are examined, and a decrease in politeness strategies and normal nonfluency markers could be observed over the course of the series.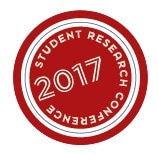 Additional Files
License
Permission to make digital or hard copies of all or part of this work for personal or classroom use is granted under the conditions of the Creative Commons Attribution-Share Alike (CC BY-SA) license and that copies bear this notice and the full citation on the first page.