Remigius Schrijver
een vroeg voorbeeld van een Nederlandse barokcomponist herontdekt
Keywords:
Barokmuziek, Zeeland, Psalmen, Remigius Schrijver,
Abstract
In dit onderzoek wordt ingegaan op Remigius Schrijver, organist en componist, geboren in de 17e eeuw in Zeeland. Schrijver blijkt een bijzondere rol te hebben gespeeld in de Nederlandse muziekgeschiedenis,
die systematisch onderschat wordt. Hij blijkt een van de vroegste voorbeelden van een Nederlandse barokcomponist te zijn, en ook in religieuze kringen was hij samen met Joachim Oudaan een innoverende factor. Daarnaast werd in eerder onderzoek er altijd van uitgegaan dat Schrijver in Middelburg geboren was, terwijl op basis van bevindingen in dit onderzoek het aannemelijker lijkt dat Schrijver uit Vlissingen kwam. Hoe dan ook verdient deze componist en zijn muziek meer aandacht.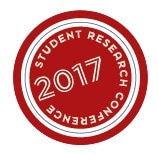 Additional Files
License
Permission to make digital or hard copies of all or part of this work for personal or classroom use is granted under the conditions of the Creative Commons Attribution-Share Alike (CC BY-SA) license and that copies bear this notice and the full citation on the first page.