Return of human capital development and training investments on corporate valuation
Keywords:
Human capital development, corporate valuation, agency
Abstract
The dynamic environments evolving in most markets led to the necessity of recruiting and retaining highly educated employees for a company's success. This research paper investigates the economic return of human capital investments on corporate valuation and identifies organizational activities that could signal these
investments. For economic return estimations, an event study with the reception of training awards, as a signal for exceptional human capital activities, is used. It is revealed that training-award winners experience significant abnormal returns around the award announcements. Further, organizational activities that influence these abnormal returns and serve as indicators for stakeholders are determined.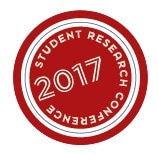 Additional Files
License
Permission to make digital or hard copies of all or part of this work for personal or classroom use is granted under the conditions of the Creative Commons Attribution-Share Alike (CC BY-SA) license and that copies bear this notice and the full citation on the first page.