The destruction of cultural property by the Islamic State in Mosul and Palmyra
is International law the answer?
Keywords:
Islamic State, cultural property destruction, Mosul, Palmyra,
Abstract
Among countless atrocities, the Islamic State (IS) is responsible for wreaking cultural artifacts in Mosul and
Palmyra. This paper enquire what actions Iraq and Syria could undertake under International Law to protect cultural property and to hold IS's fighters accountable for their crimes. After analyzing International Humanitarian law instruments, the rules on the use of force, the UNESCO Declaration on the Intentional Destruction of Cultural Heritage and the Statute of the International Criminal Court, it will be ascertained that several legal instruments could aid the two States. Why these issues are not addressed in practice will then be discussed.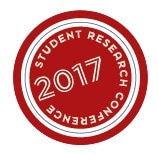 Additional Files
License
Permission to make digital or hard copies of all or part of this work for personal or classroom use is granted under the conditions of the Creative Commons Attribution-Share Alike (CC BY-SA) license and that copies bear this notice and the full citation on the first page.