Rechtsbescherming door de informatiebeschikking
Keywords:
Rechtsbescherming, informatiebeschikking, 52a
Abstract
De informatiebeschikking uit artikel 52a Algemene Wet inzake Rijksbelastingen (hierna te noemen: AWR) is sinds 1 juli 2011 een feit. Het belangrijkste doel van deze regeling was om de rechtsbescherming voor de belastingplichtige te verbeteren binnen het stelsel van de informatieverplichting. De vraag is, zes jaar
later, of inderdaad te spreken is van een verbeterde rechtspositie.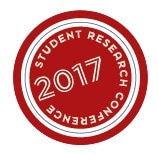 Additional Files
License
Permission to make digital or hard copies of all or part of this work for personal or classroom use is granted under the conditions of the Creative Commons Attribution-Share Alike (CC BY-SA) license and that copies bear this notice and the full citation on the first page.