The Relation between Adolescent Depressive Symptoms and Adolescents' Perceived Attachment to Father and Mother over a Two-Year Period
Keywords:
Adolescent depressive symptoms, attachment, gender dif-ferences
Abstract
This study examined the predictive value of adolescent depressive symptoms on perceived adolescent-mother and adolescent-father attachment two years later, as well as the moderating role of sex. 1110 young adolescents (52,7% boys, Mage = 12.44, SDage = 0.61) were asked to report on their depressive symptoms and perceived at-tachment quality to both mother and father on two waves with a two-year interval. In conclusion, depressive symp-toms are no significant predictor of adolescent-father and adolescent-mother attachment after two years but earlier adolescent-father and adolescent-mother attachment are.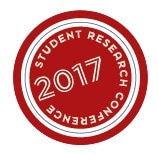 Additional Files
Section
Economics & Social Sciences
License
Permission to make digital or hard copies of all or part of this work for personal or classroom use is granted under the conditions of the Creative Commons Attribution-Share Alike (CC BY-SA) license and that copies bear this notice and the full citation on the first page.