Responsible Innovation in GMO Governance
A way out of the Stalemate? A case study of the assessment of MON810 in Norway
Keywords:
Responsible Innovation, GMO governance, Norwegian
Abstract
GMOs have caused controversy since their introduction to the European market. By relying on health and environmental risks assessment, decision-making in biotechnology excludes a diversity of concerns and stakeholders. Despite increasing efforts for public and stakeholder engagement the debate is highly polarized. Responsible Innovation might provide a way out of the stalemate. By conducting a case study of the assessment of MON810 in Norway, this paper explores the underlying elements of RI in existing frameworks in order to investigate how RI can offer an approach to open up new and more responsive governance options in regulating GMOs in Europe. The analysis has revealed that key to responsiveness is the institutionalization and integrations of all RI dimensions in the regulatory framework.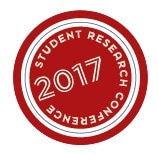 Additional Files
Section
Economics & Social Sciences
License
Permission to make digital or hard copies of all or part of this work for personal or classroom use is granted under the conditions of the Creative Commons Attribution-Share Alike (CC BY-SA) license and that copies bear this notice and the full citation on the first page.