Selective exposure on Facebook
Public opinion of Dutch and Slovenian undergraduate students
Keywords:
Selective exposure, Facebook, students, immigration, EU
Abstract
This study investigated the causes and consequences of selective exposure on Facebook. The sample included Dutch and Slovenian (N = 134) undergraduate students. The results show that people who see, read, or click more news posts on Facebook feel more informed about the current political issues. Moreover, using Facebook as the main source of news was shown t go strongly influence the strength of the opinions towards political topics, namely immigration and membership in the EU. In overall, the study suggests that ideological selectivity to political information is influenced by the use of social media.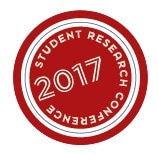 Additional Files
Section
Economics & Social Sciences
License
Permission to make digital or hard copies of all or part of this work for personal or classroom use is granted under the conditions of the Creative Commons Attribution-Share Alike (CC BY-SA) license and that copies bear this notice and the full citation on the first page.