Reputation, Corporate Social Responsibility, and Financial Performance of Banks
Keywords:
Reputation, reputational capital, corporate social responsibility, CSR, bank financial performance
Abstract
This paper investigates the joint effects of reputation and corporate social responsibility (CSR) on the financial performance of a global sample of banks. Firstly, reputation and CSR act as compliments rather than substitutes. Reputation positively affects return on equity, return on invested capital, and return on assets. CSR positively relates to the above, as well as net interest income. The effects on share price remain unclear. These findings are more pronounced for less reputable and less socially responsible banks, indicating a curvilinear relationship. It is further argued that investing in CSR poses better opportunities for profit enhancement than reputation.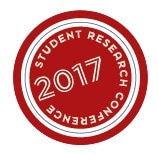 Additional Files
Section
Economics & Social Sciences
License
Permission to make digital or hard copies of all or part of this work for personal or classroom use is granted under the conditions of the Creative Commons Attribution-Share Alike (CC BY-SA) license and that copies bear this notice and the full citation on the first page.