Are openness to trade and regional integration good for the environment?
Evidence from ASEAN+3 region
Keywords:
Trade opening, regional integration, pollution reduction, ASEAN 3, environmental agreements
Abstract
Using a 26-year panel data set from 1990 to 2015, this paper aims to investigate the effects of openness to trade and regional integration among ASEAN+3 countries. With the application of fixed-effects model, trade, foreign direct investment, and regional environmental agreements beneficially affect the environment in this region, indicated by the reduction in carbon and greenhouse gas emission and forest gain. The empirical evidence supports intra-regional incentives for more trade liberalization and deep integration. Positive effects of trade and integration on economic development and environmental protection are realized through technological transfer from leading innovator countries to less developed nations.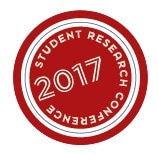 Additional Files
Section
Economics & Social Sciences
License
Permission to make digital or hard copies of all or part of this work for personal or classroom use is granted under the conditions of the Creative Commons Attribution-Share Alike (CC BY-SA) license and that copies bear this notice and the full citation on the first page.