The Effect of Device Type on Buying Behavior in Ecommerce
An Exploratory Study
Keywords:
Online consumer behavior, buying behavior, device type, smartphone, tablet, desktop
Abstract
In this research, the effect different devices (smartphone, tablet, desktop) have on purchase behavior in ecommerce was explored. With an innovative combination of web analytics (Google Analytics/Hotjar) and a customer survey, a field experiment was conducted on the website of a Dutch retailer. It was found that smartphone devices limit the customer in ecommerce, while in the customer purchase journey several devices are used for different tasks at different times. The innovative approach used allows identification of different variables and their implications and effects on consumer behavior in web environments.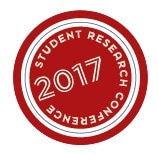 Additional Files
Section
Economics & Social Sciences
License
Permission to make digital or hard copies of all or part of this work for personal or classroom use is granted under the conditions of the Creative Commons Attribution-Share Alike (CC BY-SA) license and that copies bear this notice and the full citation on the first page.