Between the Lines: On the Explicit and Implicit in Writing and Building
Robin Winogrond

Matthew Skjonsberg

Swiss Federal Institute of Technology-Lausanne (EPFL)
Abstract
Narratives employed when writing about a place and building a place have a central theme in common: both weave between the human, personal and emotional experience of place and the physical, spatial and atmospheric place – a dialogue between the inner and outer worlds. This article builds upon a lecture given at the University of Zurich's Department of Literature's conference Shifting Grounds: Culture, Literature and Spatial Phenomenologies (2016), addressing several explicit uses of literature to inform the design of contemporary urban place. These uses are drawn from practical experience at Studio Vulkan Landscape Architecture, where we use literature to access a deeper understanding of how people perceive and describe their experiences of place as well as descriptions of place. The examples of literature central to our work and the accompanying projects they have informed shed light upon four facets of our contemporary urban landscape and the experience of them: 1. bodily spatial experience, 2. nature, 3. the sensory experience of being in suburban woodland fragments and 4. traffic and sound.
References
Bonnett, A. What is Geography? (Thousand Oaks, CA: Sage Publications, 2008)

Fowles, J. The Tree (New York: Ecco, 2010)

Kahn, L. Light is the Theme (New Canaan, CT: Yale University Press, 1975)

Norberg-Schulz, C. Genius Loci: Towards a Phenomenology of Architecture (London: Academy Editions, 1980)

Sebestik, M. Ecoute (film, interview with John Cage) (Paris: Centre Georges Pompidou, 1992)

Snyder, G. Practice of the Wild (Berkeley: Counterpoint, 2010)

Wulf, A. The Invention of Nature (London: John Murray, 2015)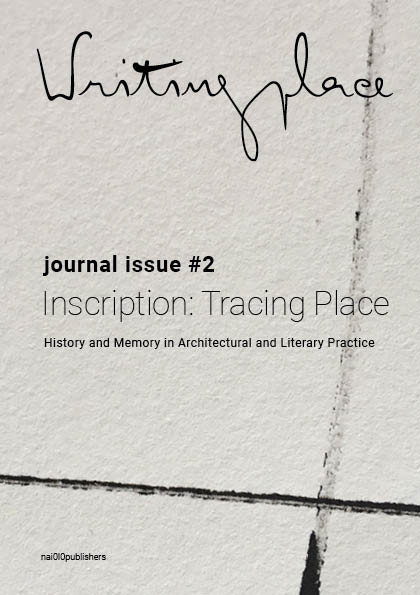 Copyright Notice
This work is licensed under a Creative Commons Attribution 4.0 International License.