Inscription: Tracing Place: History and Memory in Architectural and Literary Practice
Klaske Havik

Faculty of Architecture, Delft University of Technology

Susana Oliveira

Faculty of Architecture, Lisbon.

Jacob Voorthuis
Abstract
This issue of Writingplace seeks to investigate how literary evocations of memory can be or have been used in site analysis or architectural design. Like the tracing of history in lines and stones is depicted in the writings of contemporary authors, architects, urban planners and landscape architects, the question of local urban cultures, histories and stories may be explored with a literary lens. This approach offers the possibility to understand, not only how urban places are experienced and remembered, but also how they can be produced or transformed.
In particular, this issue contains articles that identify and explore trends, authors, key concepts and theories discussed across the disciplines, thereby engaging with, interrupting, and unsettling notions of place and space, history and story. It shows how place is re-imagined and re-experienced through different practices and disciplines, both materially and through memory; how cultural, political and economic histories and stories are experienced by and inscribed upon and through place and building; how theoretical and experiential uses of place expand and challenge perception, memory and storytelling.
In this issue of Writingplace, the authors look for traces of architectural memory in literary works as well as in particular cities such as Diu, Juiz de Fora, Glasgow, Ohrid, Nicosia and Bogotá. Within these contribu- tions, we have observed three overlapping practices: reading, walking and responding.
References
Bachelard, G. The Poetics of Space (Boston, MA: Beacon Press,1994), 8.
de Certeau, M. The Practice of Everyday Life (Berkeley: University of California Press, 1988 [1984])
Malpas, J. Place and Experience: A Philosophical Topography (Cambridge: Cambridge University Press, 1999).
Proust, M. Remembrance of Things Past, Volume 1: Swann's Way: Within a Budding Grove (New York: Wordsworth Editions, 2006 [1919])
Said, E.W. 'Invention, Memory and Place', Critical Inquiry, vol. 26 (Winter 2000) no. 2
Sioli, A. The Architecture of Walking: Embodied Perception in Novels of the European City in the 1920s. dissertation. (Montreal: McGill 2015)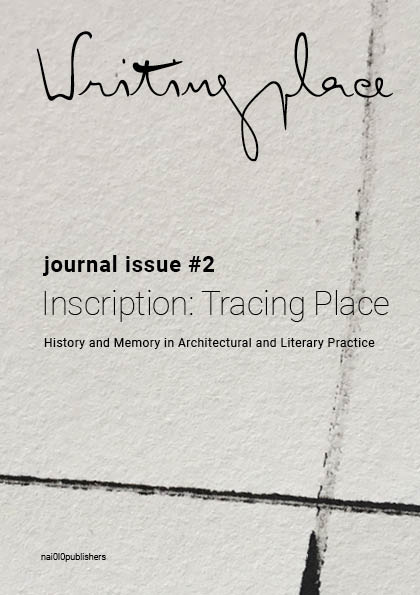 Copyright Notice
This work is licensed under a Creative Commons Attribution 4.0 International License.