Triage van pijn op de borst klachten bij de huisartsenpost Arnhem, een mixed methods onderzoek
Monique Vaneker

Hogeschool van Arnhem en Nijmegen

Nina Drijfholt

Hogeschool van Arnhem en Nijmegen
Abstract
De toepassing van de Nederlandse Triage Standaard (NTS) bij patiënten met pijn op de borst staat ter discussie. Triagisten op de huisartsenpost (HAP) kunnen initiële triagecodes op- of afschalen. Uit deze studie blijkt dat 33,1% van de initiële U1's (levensbedreigend zieke patiënten) zijn afgeschaald. Overtriage lijkt hierdoor te existeren. Beïnvloedende factoren voor aanpassing van initiële triagecodes zijn te categoriseren in triagist specifieke, NTS specifieke, patiënt specifieke en organisatorische factoren. Ervaring en onderbuikgevoel werden frequent aangedragen als reden tot aanpassing. Daarnaast bleek de NTS onvoldoende toepasbaar bij een atypische klachtenpresentatie. Gestandaardiseerde werkafspraken omtrent aanpassing van triagecodes zijn aan te bevelen.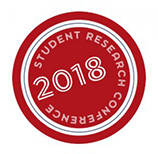 Copyright Notice
This work is licensed under a Creative Commons Attribution 4.0 International License.
Permission to make digital or hard copies of all or part of this work for personal or classroom use is granted under the conditions of the Creative Commons Attribution-Share Alike (CC BY-SA) license and that copies bear this notice and the full citation on the first page.