Central and Local Approaches to Transitional Justice
Julianne Subia

Leiden University College The Hague
Abstract
This paper aims to examine the relationship between central and local approaches to transitional justice in postconflict situations. It is found that these two levels are not as 'neat' as some may suggest, and actors from both levels behave in ways more commonly attributed to the other level. By thinking of them in dynamic and
behavioral rather than static and spatial terms, the (inter)relationship might be better understood. This is
important as transitional justice is increasingly employed and local approaches (sometimes uncritically) are sought after.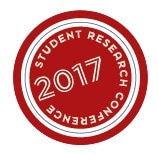 Copyright Notice
Permission to make digital or hard copies of all or part of this work for personal or classroom use is granted under the conditions of the Creative Commons Attribution-Share Alike (CC BY-SA) license and that copies bear this notice and the full citation on the first page.