Are Paid Influencers Bad Influencers?
Philippa Josefsson

Erasmus University Rotterdam

Lou Rougié

Erasmus University Rotterdam

Iris Verboom

Erasmus University Rotterdam
Abstract
This research paper aims to explore the effect of source credibility on persuasion of a message recipient, and how authenticity mediates this relationship. We begin with an introduction to the research question, a discussion on the managerial relevance of this topic and the theoretical background. We outline variables and the research strategy, and develop an experimental design. The study goes on to analyze responses collected from 125 students at Erasmus University. Disclosure of incentives has been found to decrease persuasion. This result is discussed from a managerial viewpoint.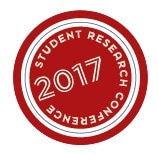 Copyright Notice
Permission to make digital or hard copies of all or part of this work for personal or classroom use is granted under the conditions of the Creative Commons Attribution-Share Alike (CC BY-SA) license and that copies bear this notice and the full citation on the first page.